Delivery Date And Time Slots – WooCommerce Delivery
Delivery Date And Time Slots – No matter what you want to deliver, our plugin will support you. May it be food, installation required products or special delivery cases, our WooCommerce delivery plugin will help you.
Add a delivery date or times during checkout
Only allow orders during your business hours
Use Radius Shipping within km or miles
Add today or next day delivery fees
Allow local pickup
Limit amount of oders per date / time slot
Detailed Date And Slots Features: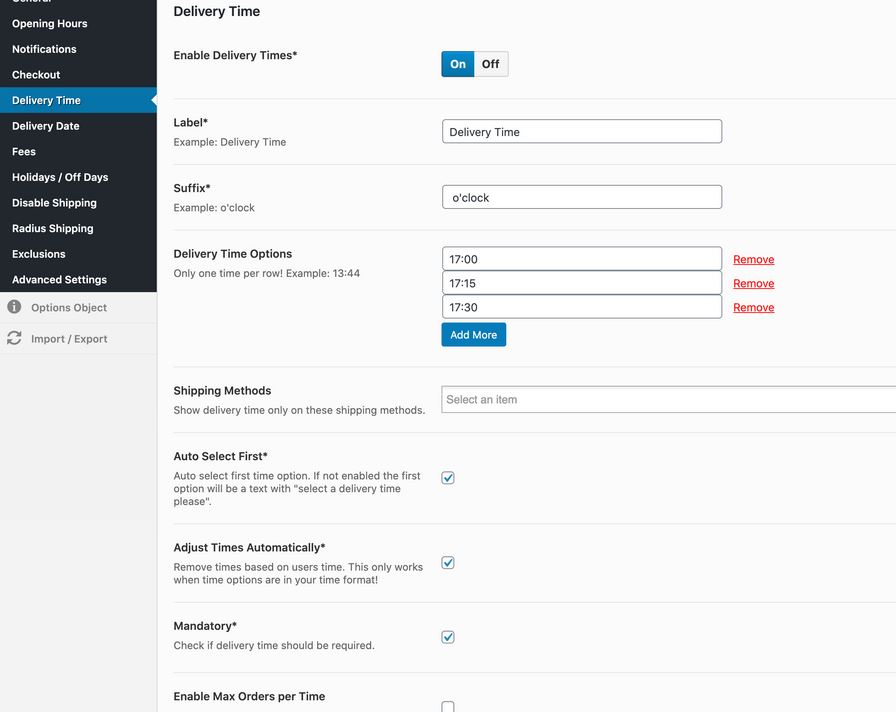 Set delivery times per Weekday
Set a start / end date
Exclude holidays / off days
Custom notifications for all types
Custom Date & Time Format
Set opening hours per day with 2 time frames
Remove checkout fields & disable mandatory
Show delivery options only on specific shipping methods
Disable delivery dates on weekdays
Create today and next day delivery fees
Disable delivery on specific weekdays
Only deliver within a specific radius (km or miles)
Requirements:
WordPress
WooCommerce
Redux Framework
Make a better WordPress site by coming to Toolwp for more amazing products!