Essential Addons For Elementor – Most Popular Elements Library
Essential Addons For Elementor – Enhance your Elementor page building experience with 70+ creative elements and extensions. Add powers to your page builder using our easy-to-use elements those were designed to make your next WordPress page and posts design easier and prettier than ever before.
You can enable and disable individual widgets. So your site will load faster if you disable the widgets you are not using.
Add more power to your Elementor with creative & useful elements. Designed, coded & supported with passion.
Pixel perfect design that responsive for all devices.
Optimized for super fast loading. No messy codes or extra assets.
Translate Essential Addons to your language.
Regular updates for better compatibility and new features. Getting improved everyday!
We ensure compatibility with any theme, latest version of Elementor and WordPress.
We consider 'support' as one of our important feature. Rest assured, you are in good hands.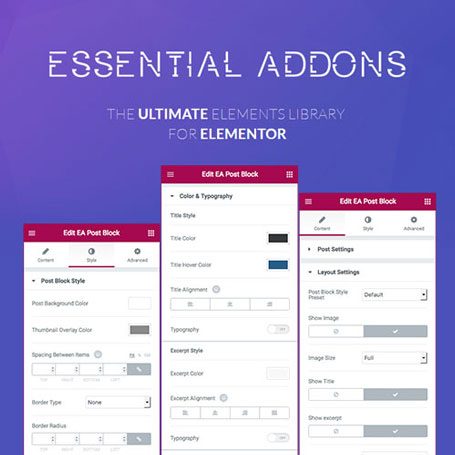 Make a better WordPress site by coming to Toolwp for more amazing products!