Lisfinity – Classified Ads WordPress Theme
Lisfinity – Classified Ads WordPress Theme is a classified ads WordPress theme as it allows you to build and monetize any classified ads from your WordPress website very easily. Can build any classified ad niche site. In the example below you can see different search fields for different classified ad categories
Unlimited Nested Locations & Categories
Create as many locations & categories as needed and create multiple levels of nesting as needed with the Lisfinity taxonomy and unique Drag & Drop promotional WordPress theme.
Rebuild any popular classified ad site
If you ask can you rebuild any of the popular classified advertising sites below, the answer is absolutely yes.
Search for fields and forms whenever you need them
Choose where, category, and other parameters you want to appear in your site's search forms, and where you want them to appear.
Gorgeous and modern premium design
Cool and modern designs that will drive your classified advertising business and revenue into one space
Make Money With Lisfinity and WooCommerce
Everything related to monetization is based on WooCommerce, including all payment methods, fees, taxes to invoicing.
Awesome customer dashboard
Give customers a great user interface experience as they post, browse, and edit their listings
Build with Elementor + Lisfinity . Elements
Unlimited headers, unlimited footers, design a search form for anything you like on the homepage, insert Google Ads wherever your business needs it, and much more.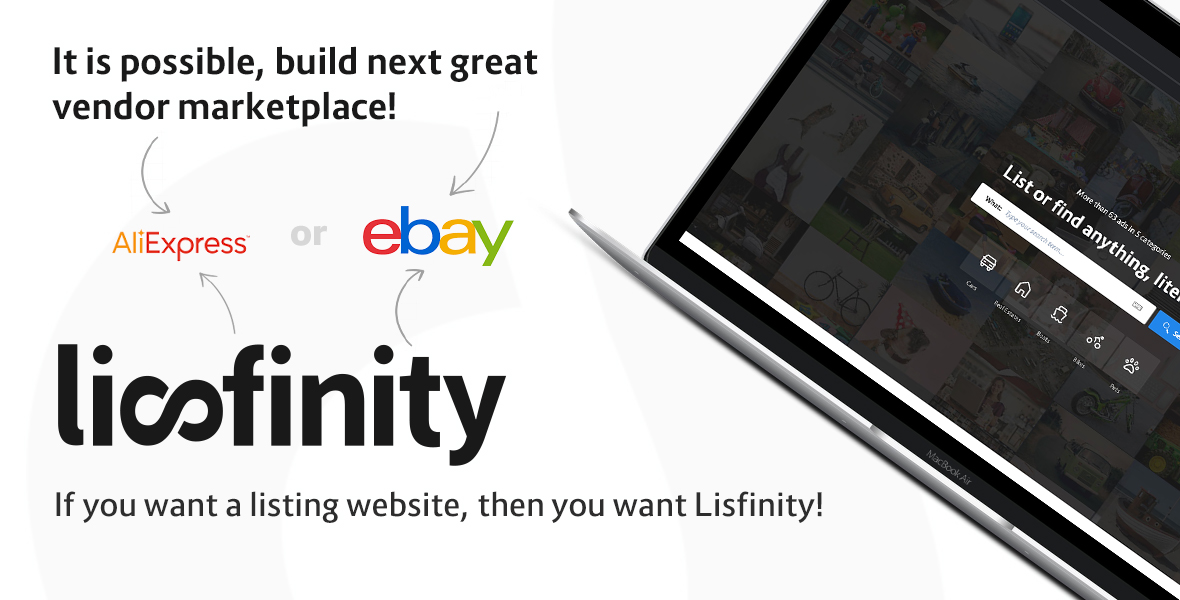 Make a better WordPress site by coming to Toolwp for more amazing products!