PW WooCommerce Gift Cards Pro By PimWick
PW WooCommerce Gift Cards plugin makes it easy to sell gift cards to your store. Gift Cards are convenient and increase sales organically. So easy to get started, you can be selling gift cards for your WooCommerce store in 5 minutes!
Purchasing Similar to Amazon.com gift cards, the customer can specify the amount, recipient, and message when purchasing.
Receiving PW WooCommerce email template system for beautiful emails. Click the link directly in the email to add the gift card to the cart automatically!
Redeeming Integrates into your theme to make redeeming a gift card easy for the customer. Applies the balance after tax, just like cash. New balance shown on the cart and checkout pages.
Guest Checkout Gift cards are not tied to a specific account so guests can receive gift cards without having to create an account.
Compatible with WooCommerce Pre-Orders If you use the PW WooCommerce Pre-Orders plugin from WooCommerce.com.
Setup is easy! One-click creation of the Gift Card product. Easily customized to suit your needs.
Gift Card Admin See your gift card liability at a glance. View details about individual cards.
PW WooCommerce Feature:
Offer a free gift card for purchasing a gift card. For example, "Buy a $25 gift card, get a $5 gift card free!"
Even more customization for your gift card email. Includes the ability to set a background image.
Allow customers to specify the amount. You can set a minimum and a maximum amount.
Customers can specify when a gift card should be delivered. Great for birthdays, anniversaries, and more!
Choose an amount that will be pre-selected when purchasing a gift card.
Customer-facing Balance Page
A shortcode to let customers check their gift card balances.
Optionally allow customers to purchase additional funds on existing gift cards.
Optionally allow a gift card to be debited from the Check Balance page. This is useful for physical stores where customers bring in a card to redeem in person so the cashier does not have to log into the backend.
Gift cards are not tied to a specific account so that guests can redeem gift cards.
Optionally ignore the coupon discount for the gift card product. Coupon still applies to other items in the cart!
Automatically set an expiration date based on the purchase date.
Carbon Copy or Blind Carbon Copy gift card emails.
Perform balance adjustments in the admin area.
Soft-delete or permanently delete gift cards from the database.
Optionally allow purchasing customer to put the recipient name ("John", "Mom", "Uncle Joe", etc).
Import existing gift card numbers and balances.
Manually Generate Gift Cards
Specify the amount and quantity for the cards to create multiple cards in one step.
Control where customers land in your store when clicking the Redeem button.
Compatible with the PW WooCommerce Rest API to show redeemed gift cards on the Orders endpoint. Documentation
Compatible with most themes and plugins
Including Flatsome,  PW WooCommerce Pre-Orders, and more.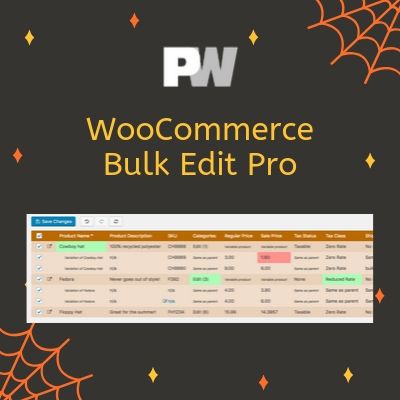 Make a better WordPress site by coming to Toolwp for more amazing products!